Tom Etchison - High School Girls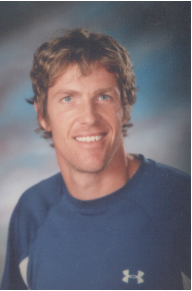 Coach Etchison has extensive experience coaching high school girls and has played basketball since his youth in the Hoosier State. Coach fell in love with basketball growing up in Indiana and knew at an early age that basketball would be a big part of his life. He is passionate about basketball and feels it is important to share his knowledge and passion with others, especially the next generation. He knows the important role coaches play in the lives of the people they coach and will never take that lightly.

Coach Etchison has coached several private high schools since 1998 and in 2006 he coached Lake Country Christian boy to the TAAPS 3A, State Championship. In 2008, he coached the Lake Country Christian girls to the TAAPS 4A State Championship and capped it off by winning the Small Private School Coach of the Year in 2009. Coach Etchison played high school basketball at Boswell High and his senior year was named 1st Team All State and won the Texas 4A Player of the year award, he went on to play a year at Tulsa University and then at McLennan Community College. Coach has an Associate's degree (Physical Education) from McLennan Community College and a B.A.A.S (Kinesiology, Behavior Analysis, and Criminal Justice) from the University of North Texas.

Tom is the youngest of five and most of his family still lives in Indianapolis, Indiana. He has a two year old dog Sadie.

When asked about his faith, coach said: "With the faith of a mustard seed, we can move mountains. I truly believe that. I believe short and long-term goals and dreams are prayers to God. When we have Faith in their manifestation, God provides just that. So dream big and believe is my approach to life. It is my approach to every team I coach and to every individual on the team.

"Dreams become miracles when you believe".



---