2015 Varsity Boys White

---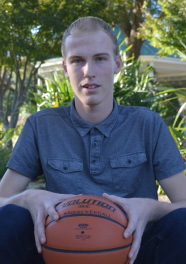 Jacob Leininger #32
Senior
Height: 6'0"
Position: G/F
City - Wylie
Bio:I have been playing basketball for many years, but this is my second year with the Thunder. I have enjoyed making new friends and getting a lot of playing time. I have learned that not everything is as easy as it looks and basketball requires a lot of teamwork. I plan to graduate in May and go on to Dallas Baptist University, but my field of study is undecided right now.
---
---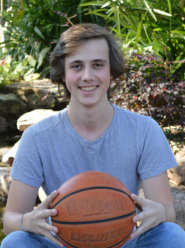 Noble Farr #55
Senior
5'10"
Position- F
City- Wills Point

Bio: I have played basketball since I was ten years old in Upward. At age 11, I broke my kneecap and was out for a year. Since then, I have been in and out of PT but God has seen me through it and I look forward to a great year of basketball ahead. Next fall, I will be attending Texas Tech as a history major, and then law school. I enjoy playing my guitar, sports and being in the outdoors. Psalm 1:2
---
---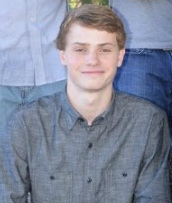 Caleb Verkler #14
Junior
5'10"
Position- G
City- Wylie

Bio: I was adopted from Russia at 6. I have played basketball for 9 years. This is my 3rd year at Thunder. Basketball is my favorite sport and my favorite food is Chinese. My favorite verse is Philippians 4:13 I can do all things through Christ who strengthens me.


---
---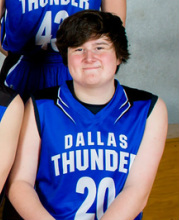 Cade Griffin #20
Junior
5'8"
Position- G
City- Forney
Bio: I'm originally from Geneva Alabama and this is my second year of high school basketball. I am active in First Baptist Church of Forney. For fun I enjoy spending time with family and friends, as well as watching college football. I hope to move on to college and pursue a business degree. Romans 5:18


---
---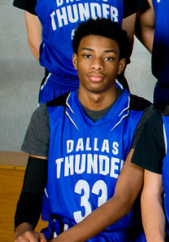 Jayden Gayle #33
Junior
5'10"Position- G/F
City- Seagoville


Bio: I like to play basketball and listen to music. I want to go to college for architecture in the future.
---
---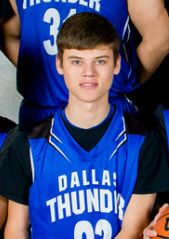 D'mitry Stephen Grinn #23
Junior
5"10
Position- G
City- Forney
Bio: I like to play sports and to read some books. I was born in a different country and I came to America 3 years ago. I like to watch movies and hang out with my friends. I work at McDonalds, I like to go to Youth Group at church and I enjoy playing video games.


---
---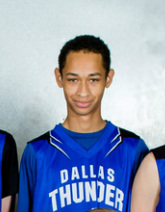 Arthur Beall IV #4
Sophomore
Position- G/FCity- Sachse

Bio: The reason I originally wanted to play/learn basketball was so I could just play. But Thunder has made me realize that I can learn, and become the very best I can be, while glorifying God.


---
---
Andrew Contreras #11
Sophomore
5'11"
Position- PG/SG
City- Midlothian

Bio: I am a cancer survivor and I have seen God work in my life in many ways. This is my first year with Dallas Thunder and I am looking forward to the future. I want to play college ball, if that's God's will for my life. Colossians 3:23


---
---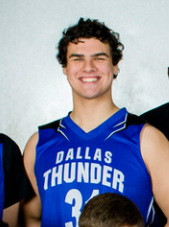 Trennt Rhea #31
Sophomore
6'3"
Position- C
City- Irving

Bio: I first learned about Thunder basketball through my friend Yonnic Land and he told me about it and I had to play. Deuteronomy 20:1
---
---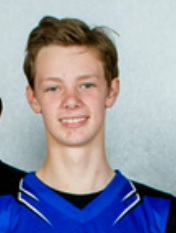 Jackson Bowden #3
Freshman
6'2"
Position- F/C
City- Forney

Bio: I want to be like Silvester Stallone in muscle, attitude and everything. Like Rocky Balboa, I will take a beating and continue fighting until the end. I played for Thunder 12u when I was 13. I want to be a really good player. I lift weights alot. I am an avid Catholic. My favorite Bible verse is James 2.
---