2015 Varsity Boys Blue

---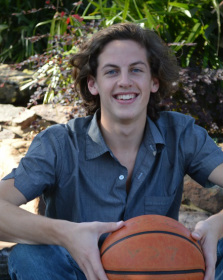 Josiah Carr #12
Height: 5'10
Senior
Position Guard

Bio: I enjoy playing and practicing basketball more than anything else. I have a strong desire to learn and I take pride in the ability to listen before I speak. I plan on taking basketball as far as I can and have every intention of playing at the next level. I also have a strong interest in healing and injury rehabilitation. Ultimately, I see the court as my biggest platform to glorify my Creator. I have the greatest Coach and teammates on this earth.
---
---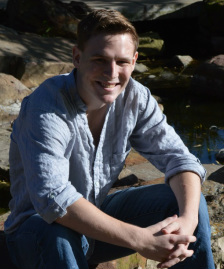 Yonnic Land #21
Height: 5'11"
Senior
Position: Point Guard

Bio: Yonnic rises to the challenge of a fierce opponent and enjoys high-pressure situations where he can be relied upon to consistently finish the games. Comparable to a pit bull, Yonnic thrives on being the underdog where his tenacity can surprise those who underestimate him. Extremely loyal, he believes in keeping the team focused and pumped till the final buzzer. He is looking forward to a rousing season this year with his brother and friends who are also hunting state and national titles. He wants to continue playing basketball next year at the collegiate level, majoring in business administration and economics at a great school. His favorite verse is: Ephesians 4:2- Be completely humble and gentle; be patient, bearing with one another in love. (Which he gets to practice often with his nine siblings.)
---
---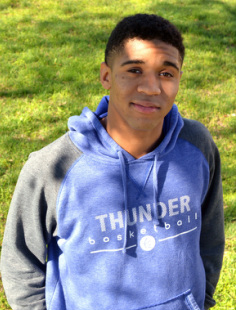 Gavin Steele #30
Height: 5'9"
Senior
Position: Point Guard

Bio: Gavin serves as the student body president at Turning Point Christian Academy. As the very first student enrolled at TPCA, he has witnessed the power of God (over and over again). He gives thanks to the Lord for blessing him with the ability to play basketball. He is also very excited to move on to the next stage in his life. In college, he plans on majoring in business administration and communications. The verse he chose that best describes him is John 8:31-32 If you abide in My word, you are truly my disciple. And you will know the truth and the truth will set you free
---
---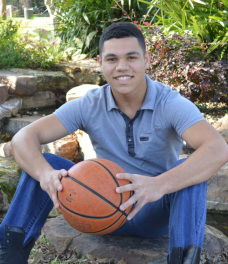 Bradford Weir #35
Height: 5'10"
Senior
Position: Guard

Bio: After high school, I plan to go to college and major in Worship Leading/Music. I am a pastor's son whose desire is to lead people to worship the lord through music. My passion is basketball and music. Psalm 37:4 Delight yourself in the Lord and He will give you the dire of your heart.
---
---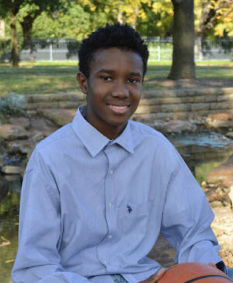 Roman Strickland # 34
Height: 6'3"
Junior
Positions: Center and Shooting Guard

Bio: I am a junior this year. My interest in basketball began at 5 when I played on my 1st basketball team. In my spare time I like to challenge my brother in a hard and fast game of NBA 2K 2015 and shooting rounds in the gym. On occasion I enjoy a good movie, and training my dog Bear. I have enjoyed my time with Dallas Thunder and look forward to continuing to be a team player!
---
---
Thomas Land #0
Height: 6'1"
Sophomore
Position: Guard

Thomas is a student athlete that strives to improve in all areas of life such as music and writing. He plans to attend college and pursue a degree in Economics, Business administration or Entrepreneurship. 1 Cor 13: 1-13
---